India has a diverse mystical landscape and colorful festivals. Its culture is a tourist attraction for foreigners as well as the natives, who dream to visit this place. India is on the bucket list of many travelers, and it's no mystery why! India, being a land of amazing facts and discoveries, finds itself in the list of top mysterious countries and holds its position tight with those still being unsolved. The country is vast in size, cultural differences, and mythological stories, thus it naturally becomes a storehouse of strange facts.
So here are some unknown facts about hidden Indian villages:
1. Banej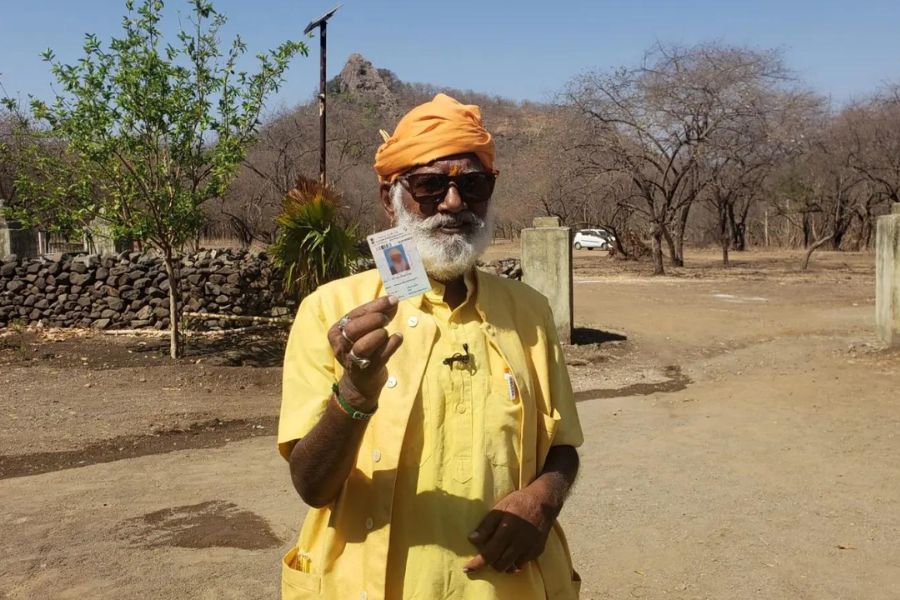 Banej is a small village in the middle of the Gir Forest, Gujarat. An amazing unknown fact about this place is that there are 523 lions according to the 2015 census and only one human voter. A polling booth was set here for just one privileged voter named Mahant Bharatdas. This speaks about the democratic spirit in India.
2. Maywylnnong
Maywylnnong is a small village in Meghalaya and has been declared as Asia's cleanest village. Due to this special characteristic, the tourism has boosted to almost 60 percent. The people of this village collect all the waste in the dustbins made of bamboo – this is dumped into a pit to form the manure.
It is mandatory for the villagers to take part in the cleaning drive. Smoking and use of plastic is completely prohibited. Another unusual fact about Maywlyonnog is that the property and wealth are passed from the mother to the youngest daughter. Also, daughters take the mother's last name.
3. Chamoli
Chipko Movement started during 1970's in Chamoli village of Uttarakhand. This was the result of the reckless cutting of trees. So the people of this village, especially women, started hugging trees to prevent them from being cut. "Chipko" means embrace. Gaura Devi, Sudesha Devi, and Bachni Devi are the pioneers of this movement.
4. Kuldhara
Kuldhara is a small village in the state of Rajasthan, 17 km from Jaisalmer. Once it was very prosperous, but now it is called a haunted village. It is believed that the entire village including 85 village residents abandoned it in just one night. The people put a curse on this village that no one will be ever able to settle thereafter. Till date, no one knows where these villagers have disappeared. The village has had no inhabitants since the time it was abandoned.
5. Kodinhi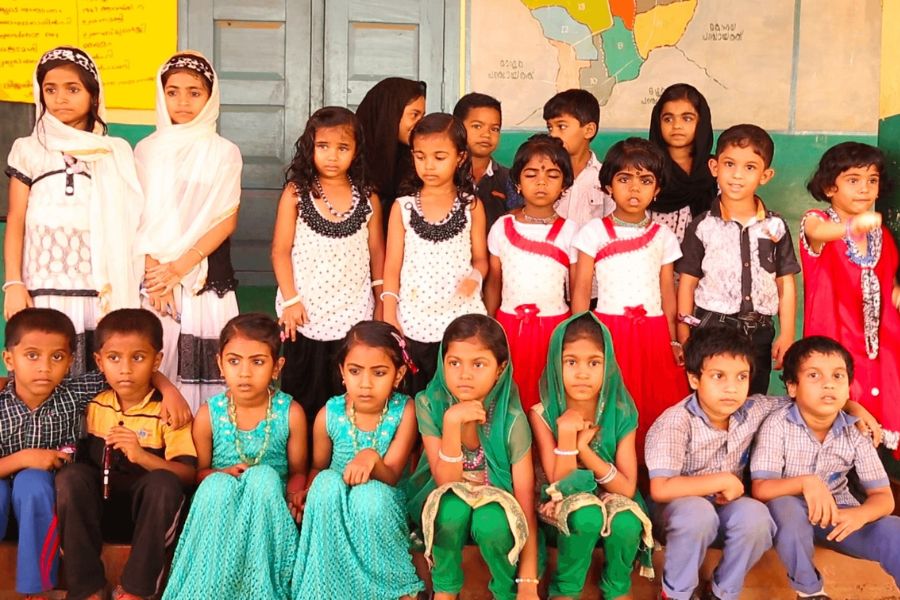 Kodinhi, the twin village of Malappuram district, Kerala, is a very modest settlement. There is nothing remarkable about Kodinhi except the fact that being most conventional as "twin village." There are 400 pairs of twins in 2,000 families. Medical professionals are astounded by this fact and it has become a great subject of study. The locals have even formed "Twins and Kins Association," this association is mainly assisting the families in raising and educating the twins. There is no possibility of these key answers. The mystery of Kodinhi will remain a mystery for now, but it's one that's always worth trying to tackle.
Read also – 17 Easy Tricks To Reduce Screen Time
6. Bhadrapur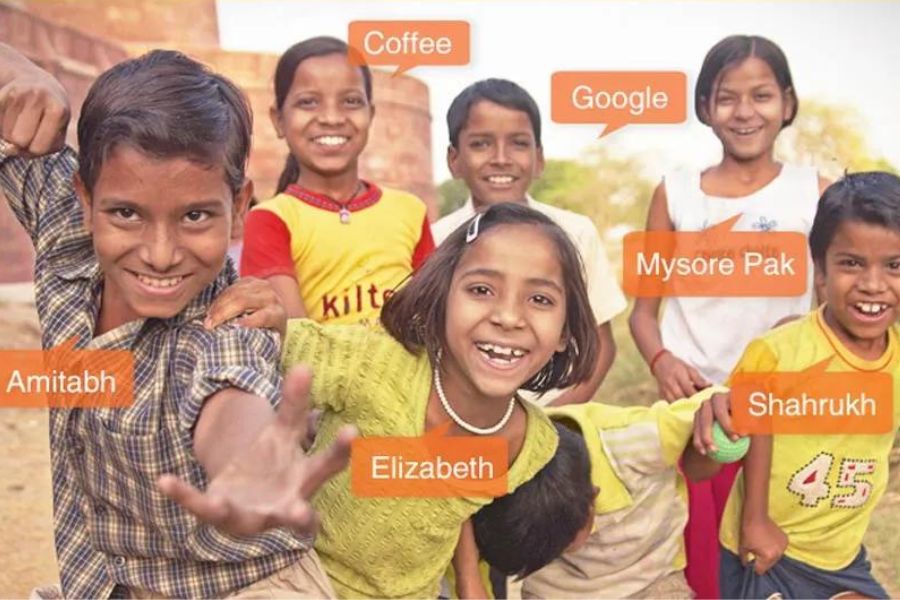 Bhadrapur is a village in Dharwad district of Karnataka. A tribal community, Hakki Pakki, has started a bizarre and funny naming ritual. This is one of their funny strange customs that can confuse and puzzle any city dwellers visiting the village. They were lesser known tribes until 1970. Due to stringent hunting laws and other practices implemented by the forest department, the government of India relocated them to urban areas such as Bhadrapur.
So this place is home for people named in proper and common nouns such as Coffee, Hotel, Dollar, Google, Anil Kapoor, High court, Bus, etc. They have taken the adage of Shakespeare too seriously, "What's in a name?" When asked what inspired them to keep such names, they tell that this is the cause of multiple factors like places they have visited in recent times, celebrities they admire, or foods they have tasted. It is more likely that if they have eaten "Mysore Pak," they could actually name their child after that. The people here can speak a mixture of almost 14 dialects!
7. Jatinga
Jatinga is a scenic village nestling among the Barail hill range of Assam. This place is known for some bizarre and mysterious suicide of birds. The suicide takes place between the month of September and November every year. It sounds very creepy that hundreds of migratory and local birds fly and crash themselves to trees and buildings and commit suicide. The cause of this still remains unknown.
8. Shetpal
What's your reaction when you hear about snakes or cobras? It's indeed frightening. As you know, India is a land of vivid cultures and festivals. One of them is Nag Panchami. Snakes are respected creatures because they are related to Lord Shiva. In Nag Panchami, people worship and seek the blessing of snakes.
So, you will be amazed and surprised to hear some unusual and interesting facts about these reptiles related to the village called Shetpal. 
Shetpal is a small village in the Solapur district of Maharashtra. The great thing about this village is that snakes live forever and permanently in every house. Every day they are worshiped. The snakes move around without harming anyone in the village. The villagers and cobras who live there are not afraid of each other as they co-dwell. They are actually treated as a member of the family. The children treat them like their pets. Sometimes they also enter the classrooms, but no one is afraid of these crawling creatures.
There is another interesting fact – the villagers keep a special place reserved in their homes for cobras. This is called Devasthanam. Cobras can come any time and can relax whenever they wish.
9. Shiv Nagar Village or Snapdeal.com Nagar Village
Have you heard of Snapdeal.com village, located in Muzaffarnagar, Uttar Pradesh?
Shiv Nagar was the prior name of this village. There's an interesting story behind why this village was given such an unusual name: Snapdeal.com, an Indian e-commerce website.
This transformation occurred in June 2011, when Mr. Kunal Bahl, CEO of Snapdeal.com, visited Shiv Nagar and made a significant contribution to the village by installing 15 hand pumps. He noticed that the women in this village had to walk miles to get their daily water supply. So, this company took on the responsibility of providing safe drinking water.
Snapdeal.com, in a nutshell, has adopted this village. To express their gratitude, the villagers named it Snapdeal.com.
10. Dharnai
How would you feel if you were without electricity for even fifteen minutes? No one can even begin to envision a world without electricity. Up until recently, residents of Dharnai, a small village in Bihar close to Bodhgaya, were without power. In order to start a revolution, the villagers took the initiative. With the help of Greenpeace, the community set up a solar-powered micro-grid that gives Dharnai's 450+ families and 50+ business buildings access to electricity 24 hours a day. The community of Dharnai became the first in India to run totally on solar power.
Both day and night, electricity is provided. This was estimated to cost $3 crore. Power is provided via a 100 kilowatt system to 450 of the 2,400 citizens' homes, 50 businesses, 60 streetlights, two schools, and a training facility.
Dharnai village became the first in India to run solely on solar power. A battery backup ensures that electricity is always accessible. The villagers describe themselves as an energy-independent community that can compete with the nation in the pursuit of economic expansion.
Conclusion
These are some of the unknown interesting facts and mysteries of India that are still in search of answers. Some strange facts of Indian culture are enough to shrug off. These have the ability to change the perception of modern technology and yet more, the perception of the world.
Read also – 17 Easy Tricks To Reduce Screen Time