With a population of 1.40 billion, India is a huge country that has a diverse mix of people, cultures, religions, climate change, scenery, tourist places, and a lot more reasons to visit this fascinating country. India's originality and attractive nature are formed by the blending of its various cultures and religions.
So let's have a glimpse at some interesting facts about Indian culture:
1. A – AARTI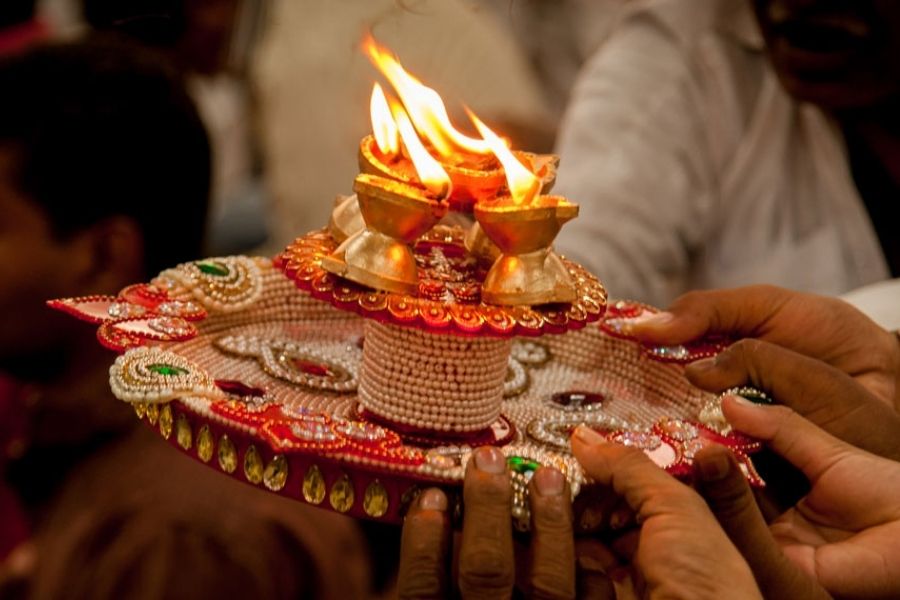 Aarti is a Hindu religious form of worshipping God that is also a part of pooja. This includes the camphor, flowers, sindoor, etc. Pooja varies based on the sect, locality, occasion, a god worshipped, and steps are taken. The purpose of Aarti is to show gratitude to God's divinity.
2. B – BINDI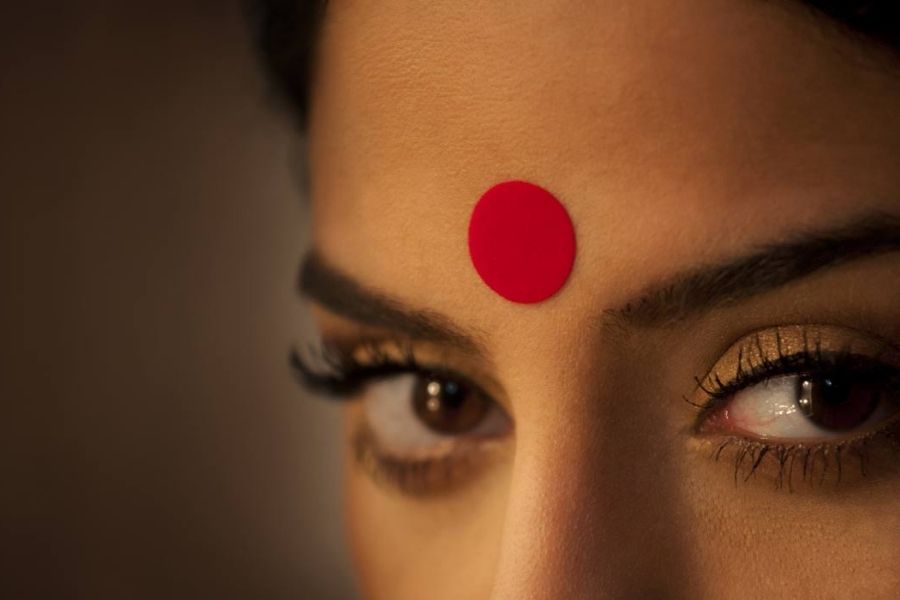 The term comes from the Sanskrit word Bindu and refers to a person's magical third eye. Aside from the beautiful sarees and jewellery that represent most of the Indian culture, the bindi, a red dot put between the eyebrows on the forehead, is one of the most internationally-known body adornments worn by Hindus and Jain women.
3. C – CHAI OR CHAPATI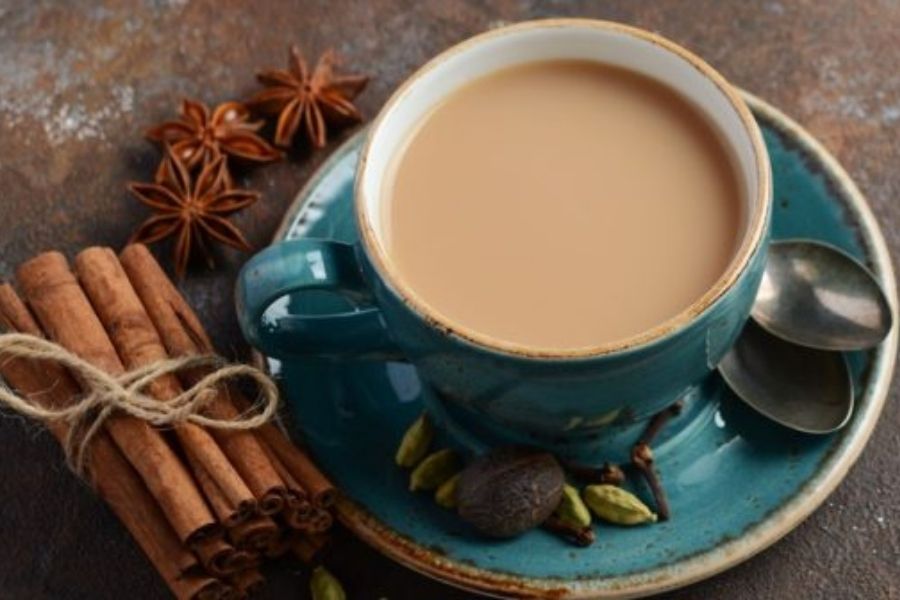 Chai or Chapati is one of the oldest combinations in Northern India. Chai was a medicinal brew composed of herbs and spices before the British arrived in India and created tea plantations. Masala chai is, in reality, a hybrid of Indian and British traditions.
4. D – DIYA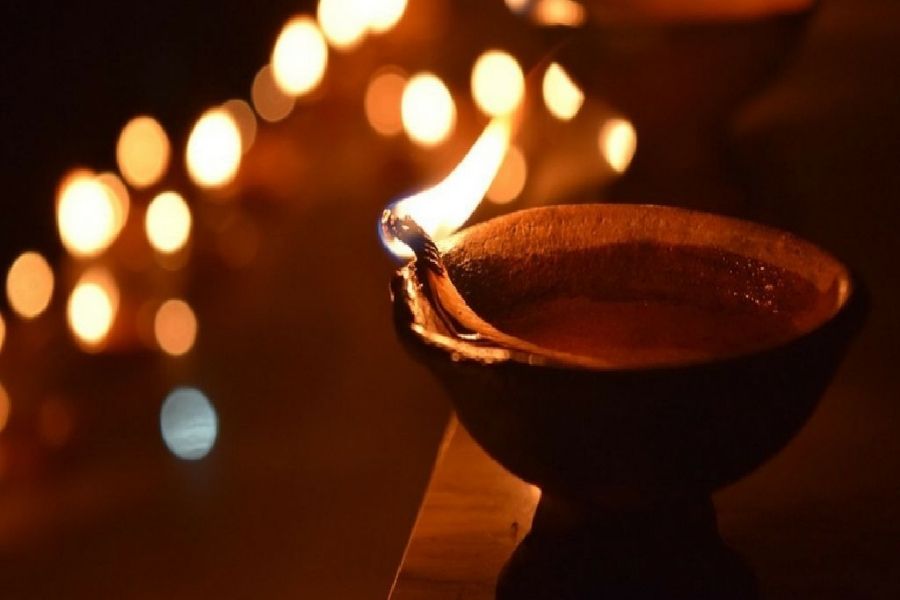 In India, almost every household has a custom of lighting diya twice a day, morning and evening. The light produced by fire may remove the darkness not just of a room, but also of the mind — this is why every ceremony, daily worship practice, auspicious event, and new endeavor begins with the lighting of the diya.
5. E – ELEPHANT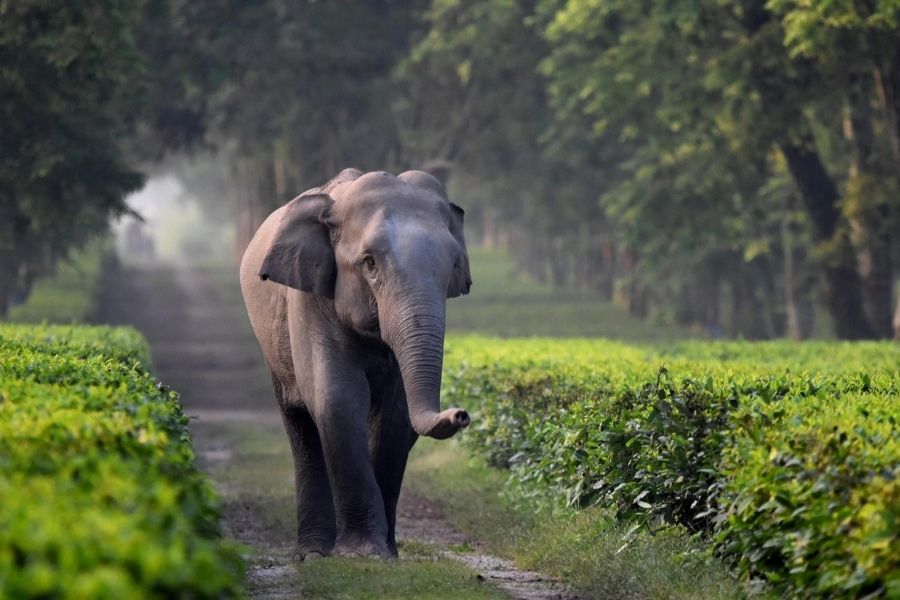 The elephant has always played an important part in Indian culture. Elephants are mostly associated with religious and cultural traditions and have played an integral role in the country's history. (You'll find out more when you get to "G"!)
6. F – FAMILY
Indians have a very special bond with their families, they stick together through thick and thin. In villages or small towns, multiple generations live together. To Indians, families are everything. Families in India follow a patriarchal ideology, have family value orientations, and support traditional gender role preferences.
7. G – GANESH
Ganesh is the elephant-headed god of wisdom in Hinduism. India has a custom of calling on or worshipping Ganesha before an auspicious event. He is a God of wisdom, good luck, and success.
8. H – HINDUISM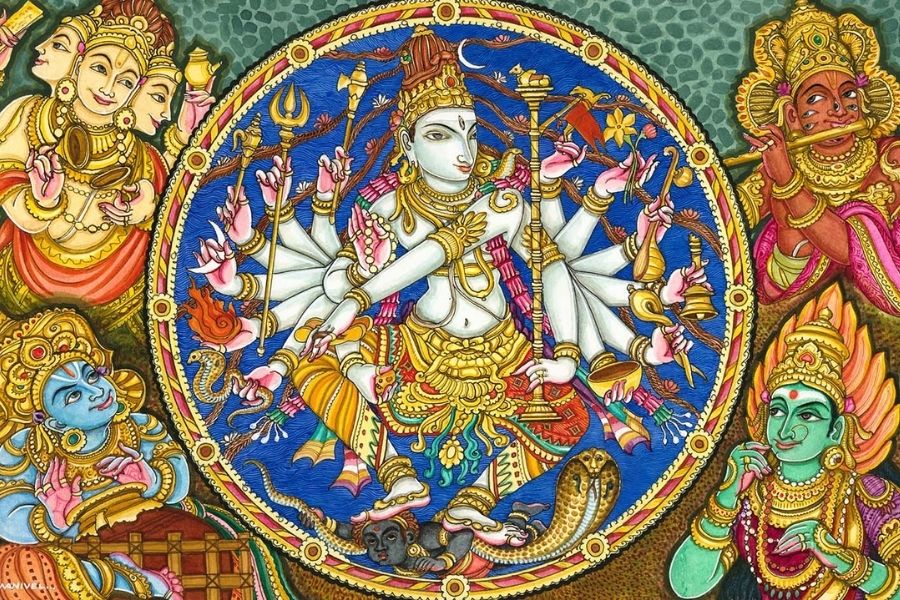 Hinduism – one of the oldest known religions that originated around 1500 B.C. 80% of Indians consider themselves Hindu. Vedas are the oldest Hindu scriptures. Hinduism now includes a large number of schools and divisions. Many sects were founded by saints or gurus (spiritual teachers). Each sect has its own ideology and worship style but they all follow the same values of dharma.
9. I – INDIA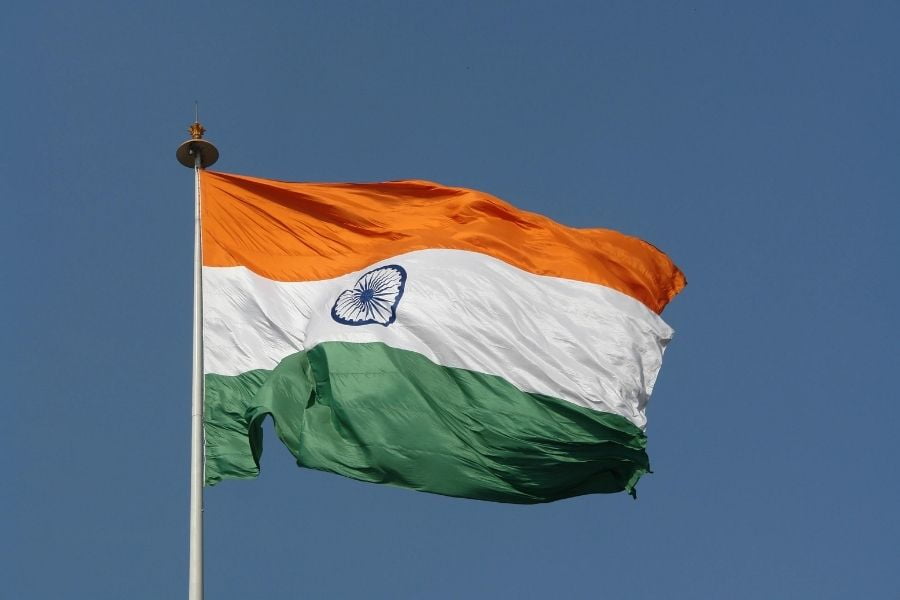 India is renowned as the most populous democratic country with a population of 1.40 billion people. Indians speak 22 different languages, and live in a variety of climates, from hot deserts and plains to the snowy Himalayan mountain ranges, yet everyone is warm and kind and proud to be an Indian. Since the old period, the country has had a long tradition of treating guests with the utmost respect. Atithi Devo Bhav is an essential aspect of Indian culture. It literally means "the guest is equivalent to God."
10. J – JAI HIND
Netaji wanted to introduce an Indian form of greeting and Zain-ul Abideen Hasan, the son of a collector from Hyderabad who moved to Germany to study engineering, created this famous slogan 'JAI HIND.' Later, it was adopted as the country's official slogan.
11. K – KUMBH MELA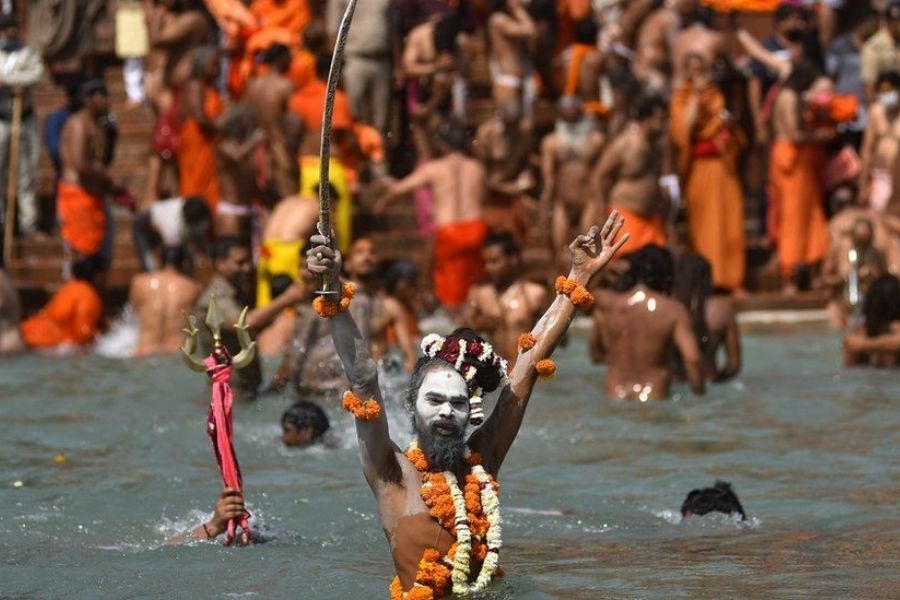 The word Kumbh is derived from the eternal pot of nectar battled over by the devtas and demons in ancient Vedic books known as the Puranas. Mela, as we all know, is a Sanskrit term that means 'gathering' or 'to meet.' According to Hindu mythology, the Kumbh Mela is an important religious festival held four times every 12 years. The festival's location alternates between four pilgrimage locations on the banks of the holy rivers.
12. L – LANGUAGES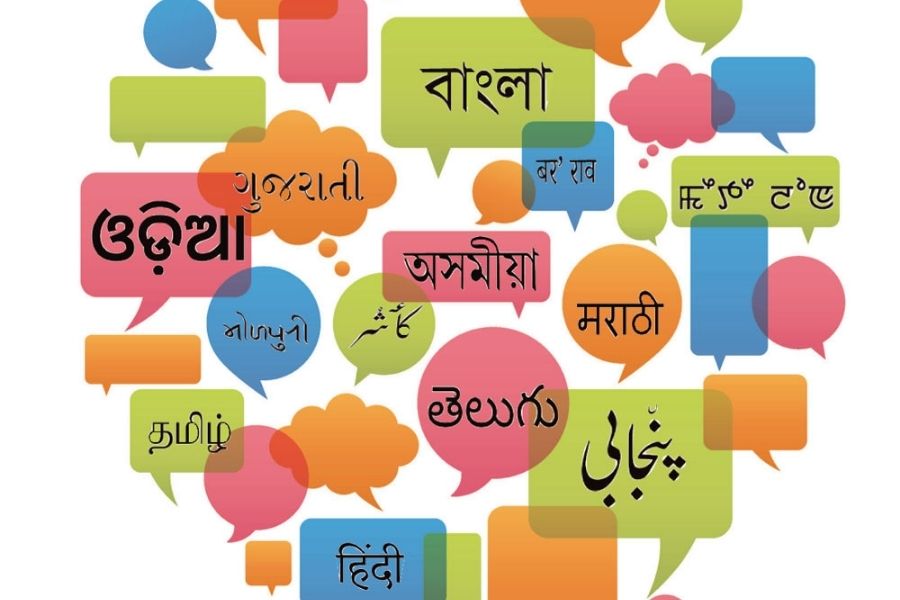 The Indian constitution clearly mentions 22 languages, known as scheduled languages. These are the languages that have received governmental recognition and support. The first 14 were included in the constitution from the start, with the rest being added throughout time. Hindi is the most common spoken language in India.
13. M – MEHNDI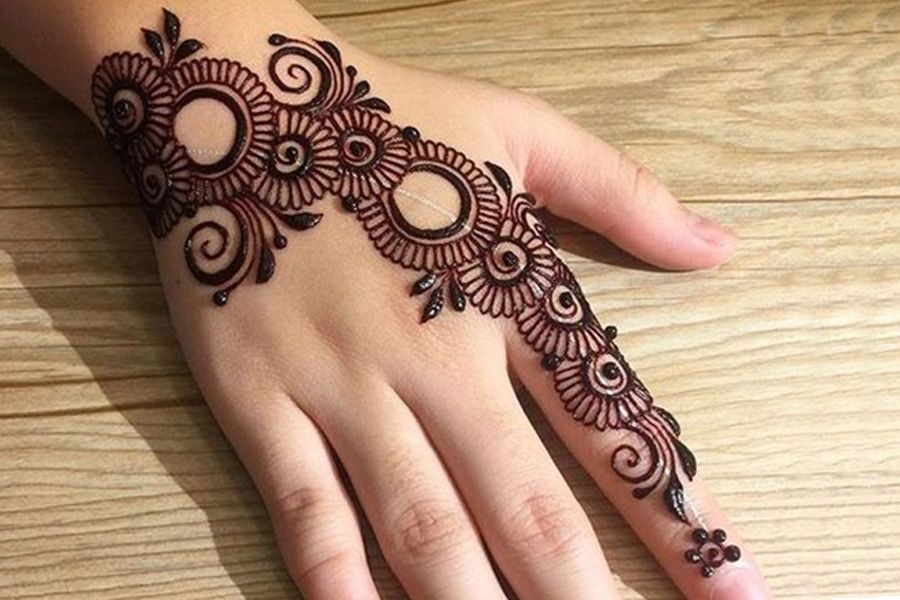 Mehndi is the famous traditional art of painting hands and feet, made from the powdered, dried leaves of the henna plant and are worn by women at weddings and festivals.
Read also – 10 Hidden Treasures Of The World!
14. N – NAMASTE OR NAMASKAR
Namaste, also known as Namaskar, is a traditional greeting in India and Nepal that is performed with two hands clasped together at the chest as a sign of respect. "The divine in me bows to the divine in you" is the actual concept of greeting namaskar.
15. O – OM
Om (or Aum) sounds like a three-part word when said aloud. "The A symbolizes creation, the U is a manifestation, and the M is destruction." It's practically all-encompassing—the entire universe condensed into a single sound. It represents the integration of the mind, body, and spirit.
16. P – PARVATI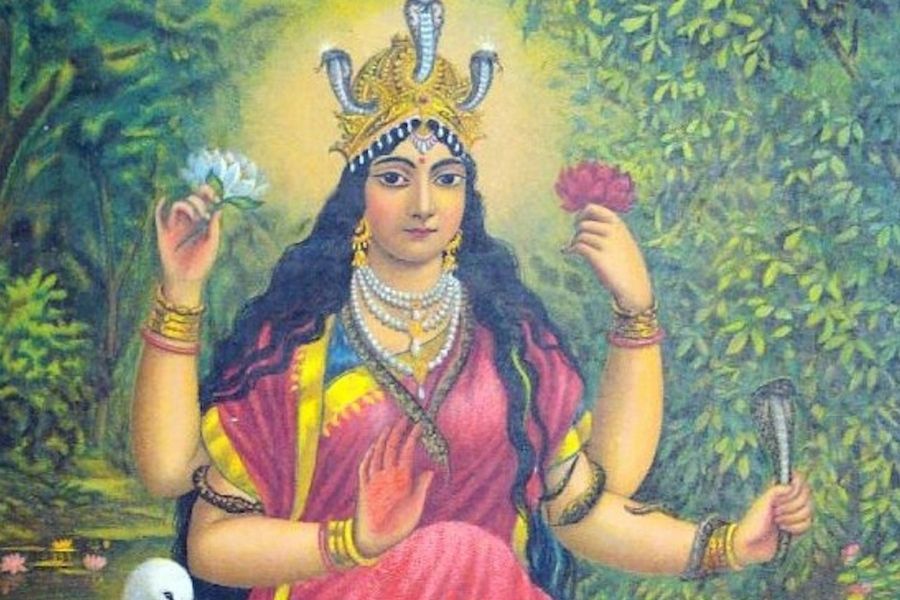 The Hindu Goddess Parvati symbolizes positive change as the benevolent aspect of the ultimate female form of mother Devi. She is known as the "daughter of the mountain." Parvati is worshipped across India, with followers scaling steep mountains and trekking deep into dark jungles in search of her.
17. Q – QUTAB MINAR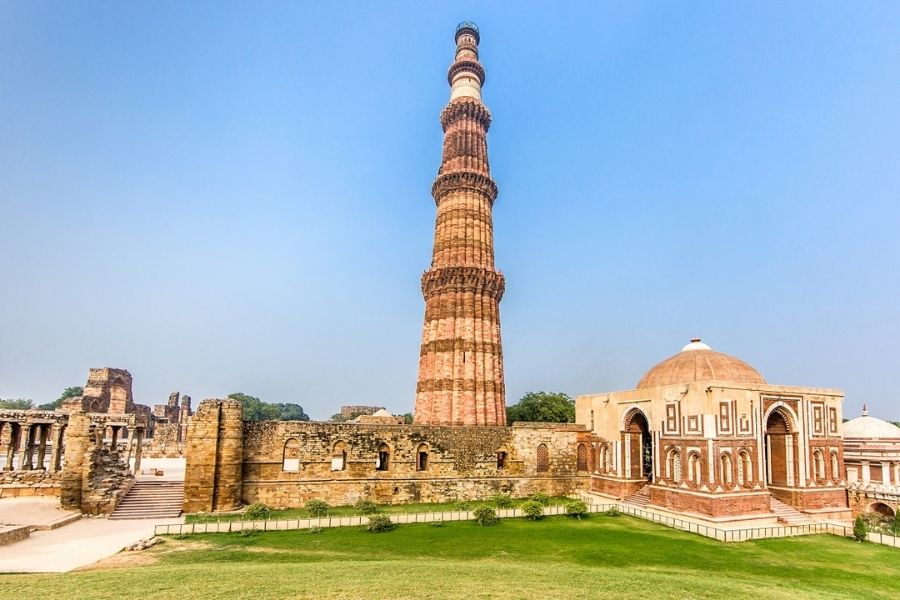 No one can deny that the tower is not only one of the most beautiful monuments in India, but also in the world. Qutab-ud-din Aibak, the first Muslim king of Delhi, started building the Qutab Minar in 1200 AD but only got as far as the basement. In the mosque's courtyard, a 7-meter-tall iron pillar stands. It is stated that if you can encircle it with your hands while standing back from it, your desire will be granted.
18. R – RANGOLI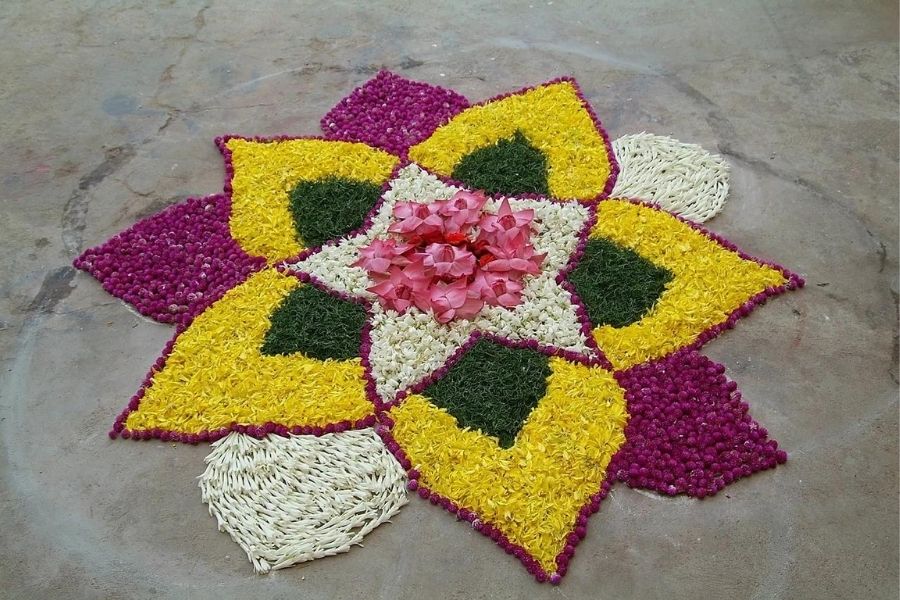 Rangoli is a creative and colorful expression of folk art. It is a traditional art of decoration that is drawn on the floor or the doorways of homes. It is brings good luck and wealth to the home and family, as well as to welcome guests.
19. S – SEVEN SISTERS
The Seven Sisters of India have an interesting tribal history. All of the states are home to many native tribes, and each one has its own set of customs, rituals, and festivals that have been practiced by tribal people for many years. From Arunachal Pradesh to Assam, all of these festivities tend to bring together people from various cultural backgrounds.
20. T – TAJ MAHAL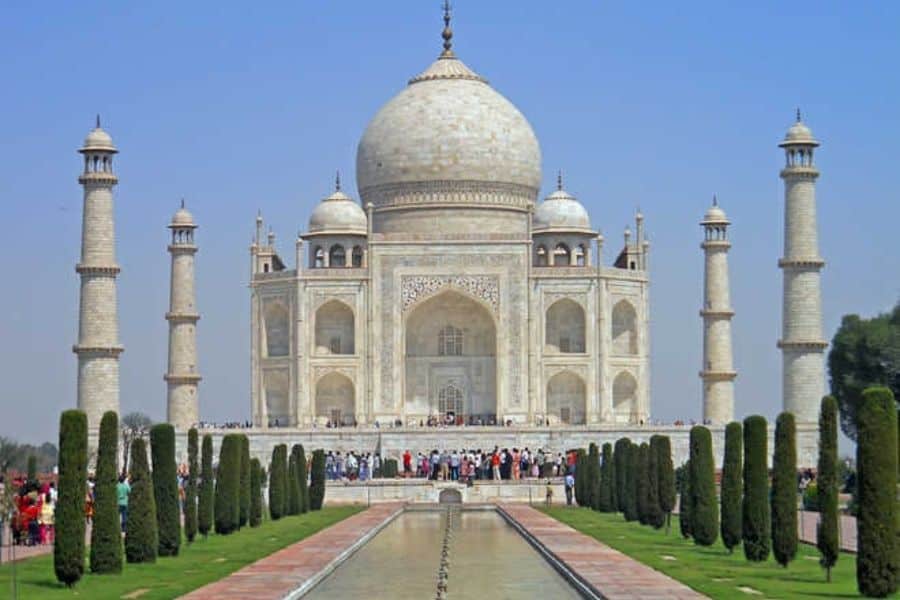 The Taj Mahal, an ivory-white marble monument located on the south bank of the Yamuna River in Agra, India. The Mughal emperor Shah Jahan, in 1632, commissioned it to house the tomb of his beloved wife, Mumtaz Mahal. In 1983, UNESCO declared the Taj Mahal a World Heritage Site for being "the gem of Muslim art in India." 
21. U – UNION TERRITORIES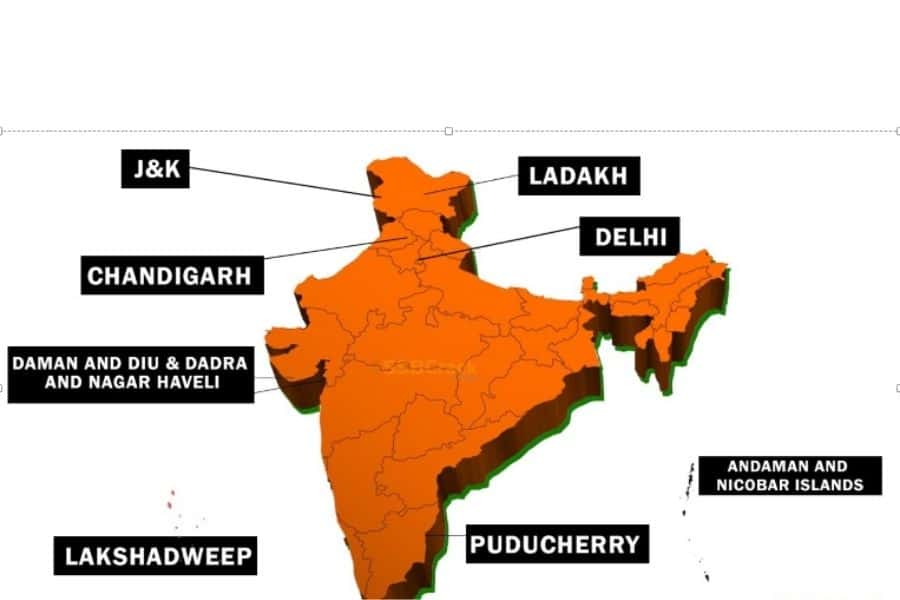 India has 8 Union territories. Each UT in India, from the largest to the smallest, has its own population, history and culture, attire, festivals, language, and so on. In India, a union territory is a type of administrative division that is directly governed by the Central Government. Therefore, it is referred to as a "union territory."
22. V – VARANASI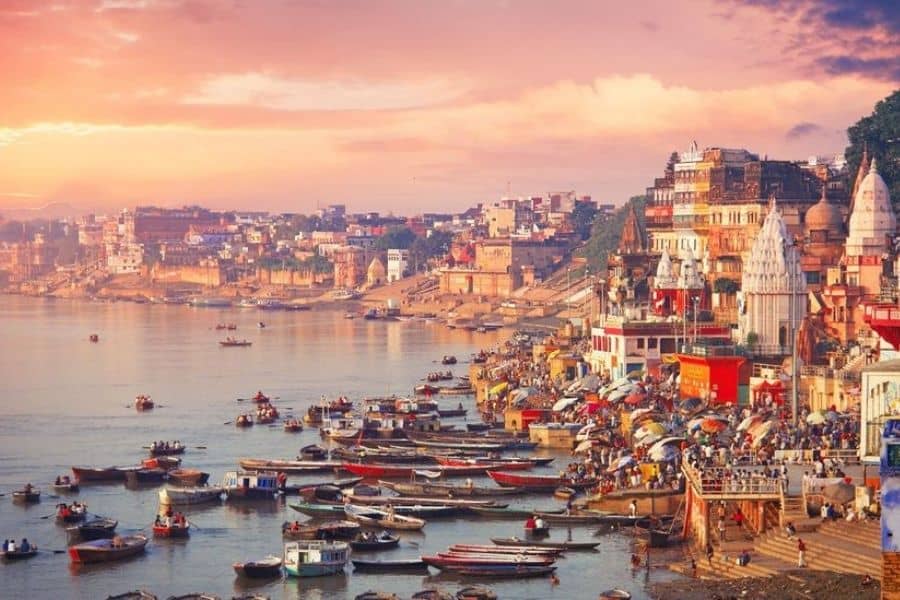 Varanasi, a Hindu holy city in the northern Indian state of Uttar Pradesh, is believed to be a direct gateway to heaven. Pilgrims come here to wash their bodies in the Ganges River's holy water and to perform funeral rites on the river's ghats.
23. W – WEDDINGS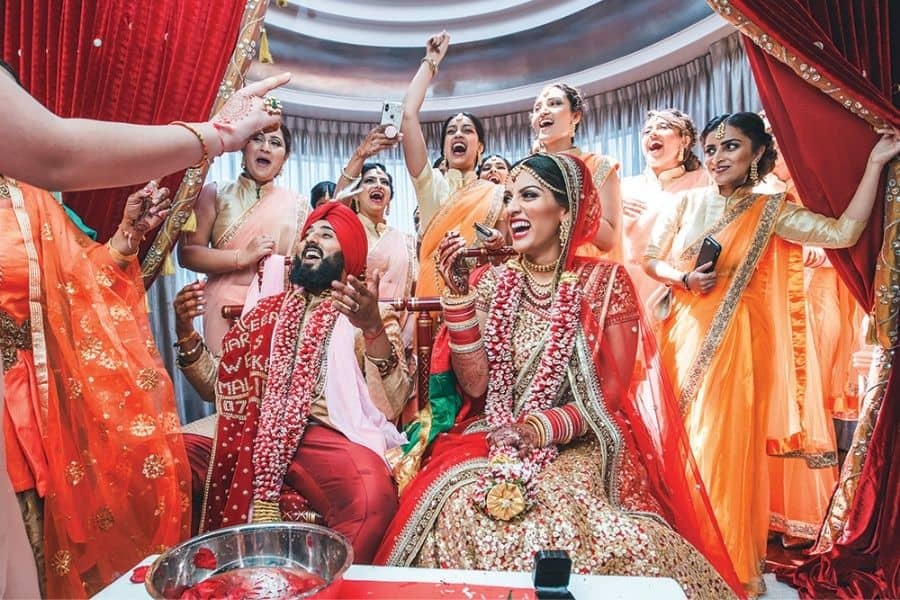 Indian marriages have always been regarded as a merger of two families, rather than a marriage of the bride and groom. When an Indian couple marries, it involves whole families and communities. With over 500 languages and 6,000 dialects, Indian weddings vary from place to place of origin. 
24. X – XYLOPHONE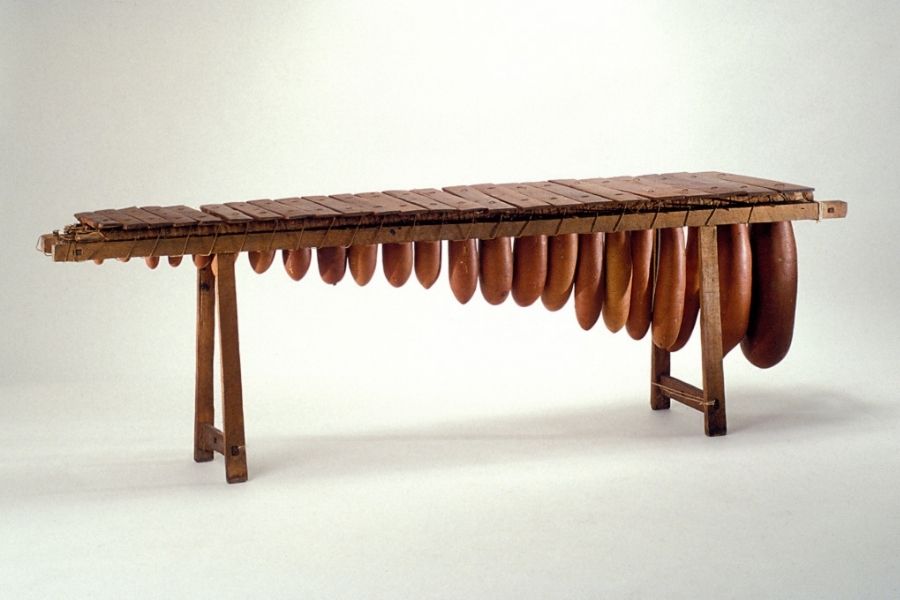 The xylophone is a centuries-old instrument that originated independently in Africa and Asia. Kasht Tarang is a kind of xylophone or marimba used in traditional Hindu music in India.
25. Y – YATRA
A yatra is a Hindu fair that is often performed at a temple. A Ratha Yatra is a celebration in which the gods Jagannath, Balabhadra, Subhadra, and Sudarshana are carried on a chariot (Ratha). Ratha means "chariot" in Sanskrit, and Yatra means "journey"; the event generally includes an annual procession of an idol's statues.
26. Z – ZANSKAR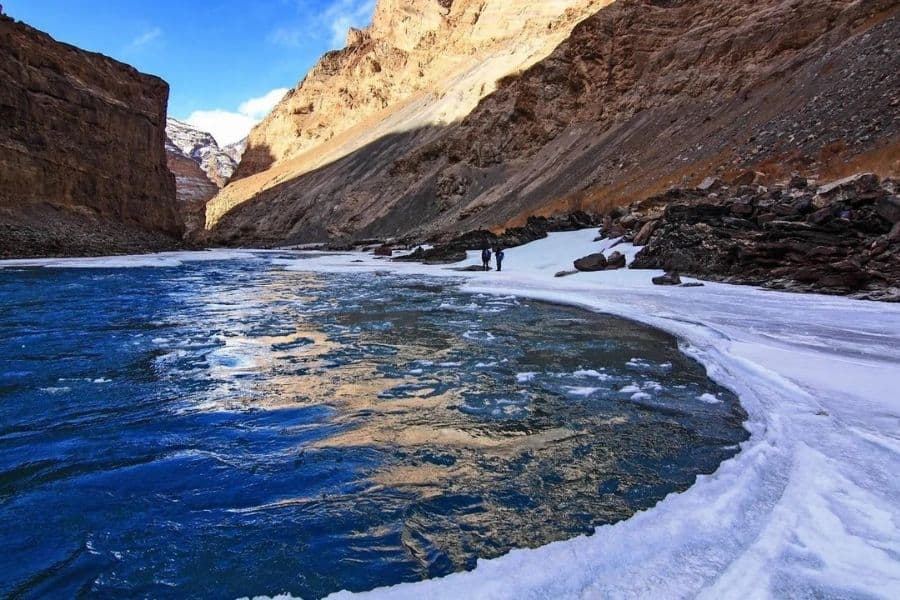 India's Zanskar area is one of the recognized Buddhist kingdoms of the western Himalayas over 12,000 feet. The historic Zanskar Valley is recognized for its beautiful scenery, monasteries, and trekking paths, as well as river rafting activities.
India, as the 7th largest country in the world, stays apart from the rest of Asia. And If you are fascinated by India and want to learn more about it, then a trip to India is a must.
Read also – 11 Interesting Facts about Sunday